ONE OF the last houses built by FRANK LLOYD WRIGHT
Frank Lloyd Wright's Cooke House — one of his three houses in Virgina — hits the market for $3 million. Completed in 1960, this residence is one of Wright's last works, commissioned by Andrew B. & Maude Cooke who, after attending one of his talks at the Chrysler Museum, asked the architect, 'Dear Mr. Wright, Will you please help us get the beautiful house we have dreamed of for so long?'
After the famous penned letter, Wright interchanged correspondence with the couple, trying to understand what their dream home meant. In 1953 Wright sent an initial proposal which was finalized in 1957 with the floorplans. Construction began in 1959 — two weeks before Wright's death — and was completed in 1960. The Cookes inhabited their four-bedroom, 3,000-square-foot dream home for 23 years.

images by David Schwartz, courtesy of Coastal Exposures
THE COOKE HOUSE AND ITS HEMICYCLE-SHAPED STRUCTURE
Located along Crystal Lake in Virginia Beach, Va, the Cooke House is characterized by its bold angles and overhangs that create geometric skylights. The hemicycle-shaped structure — one of Wright's signatures — makes sure the living area overlooks the lake through its vast windows. The brick-clad exterior together with the cantilevered copper roof continue with the architect's renowned designs.
The house was later sold to Daniel and June Duhl in 1983 who renovated it with the help of Bill Pace. The home was modernized with the addition of passive solar design and air conditioning units to protect it from humidity. They also added a hot tub to the house, something that was not part of Wright's original design. An underground bunker with a sauna and gym was also part of the works.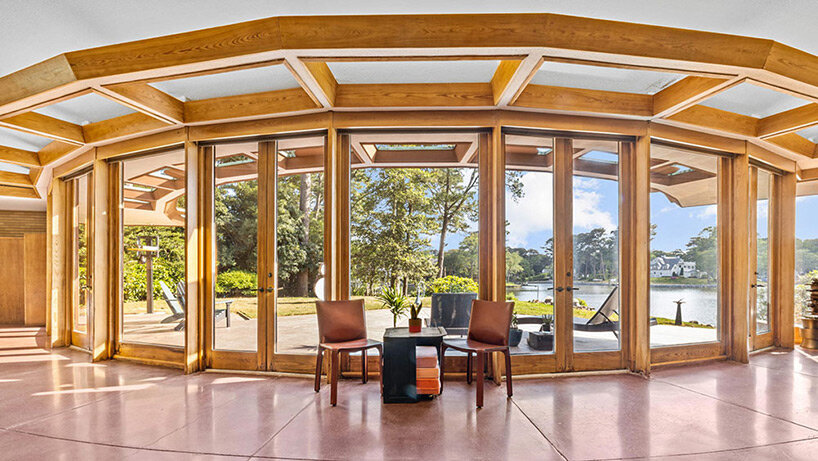 Today, the house is being sold by Robin West at Rose & Womble (listing here) and still features Wright's original designs like the brick and cypress walls, and a 40-foot-long couch.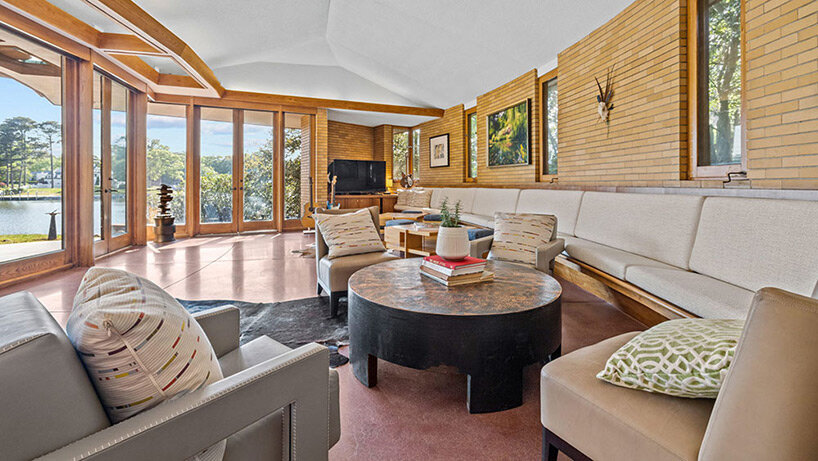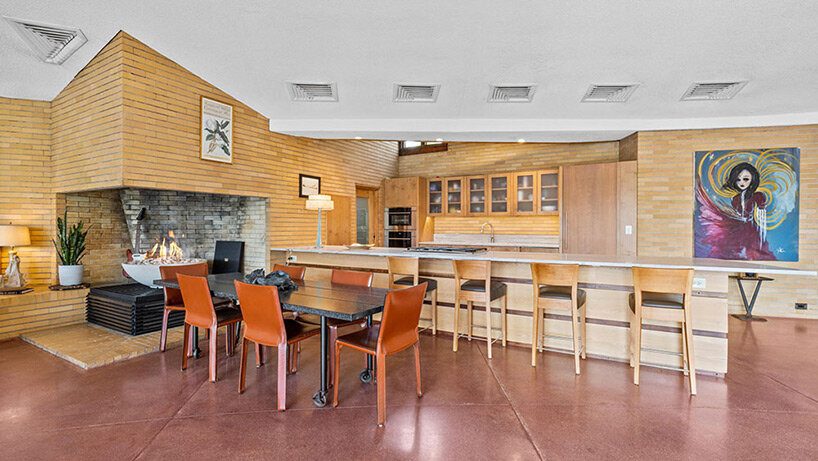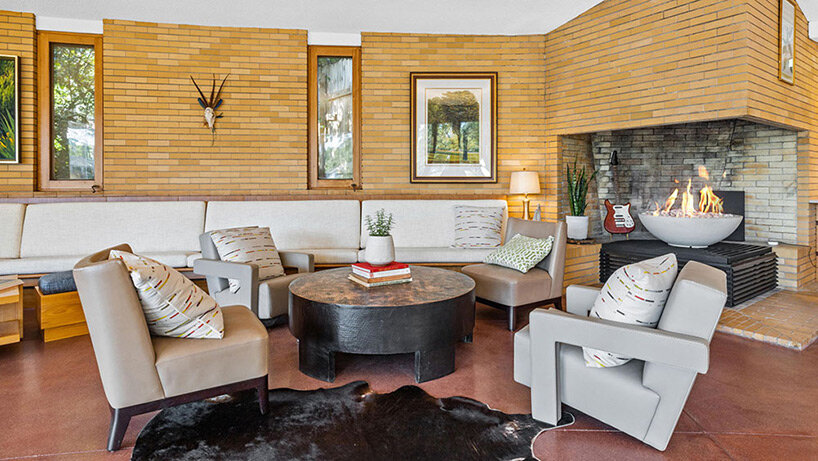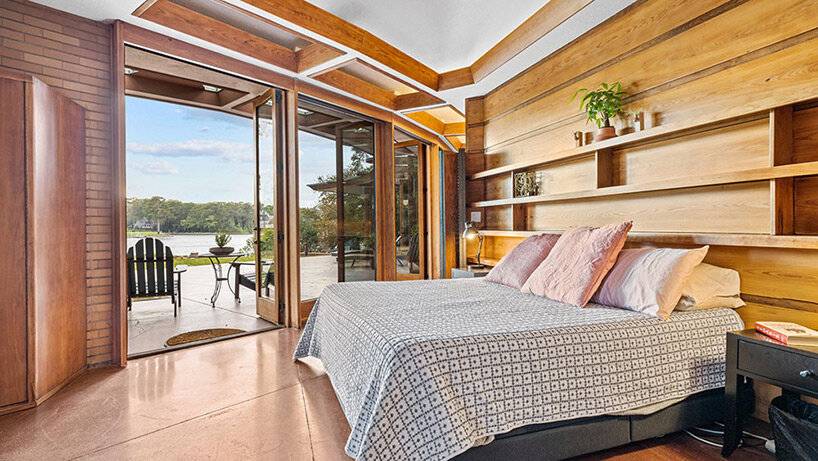 project info:
name: Cooke House
architect: Frank Lloyd Wright
completed in: 1960
listing: here
juliana neira I designboom
may 03, 2022